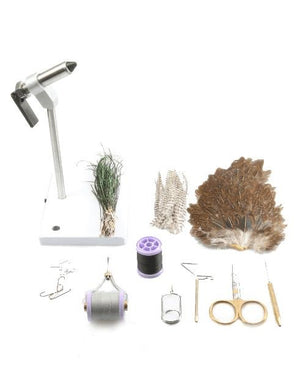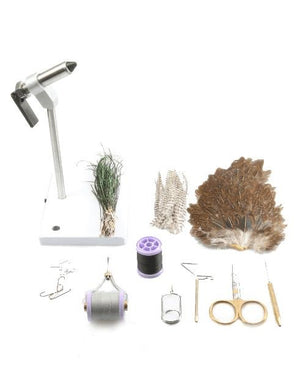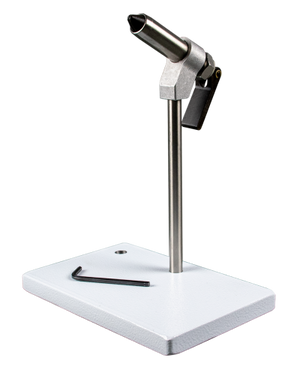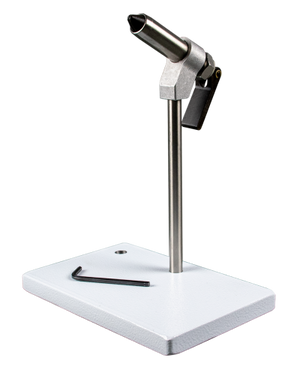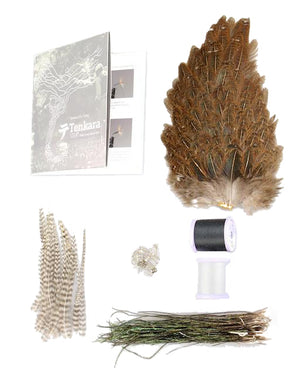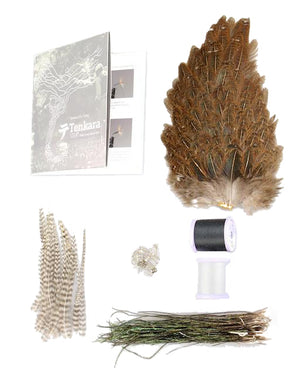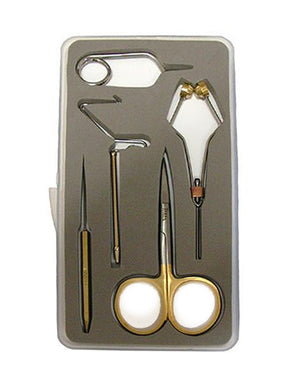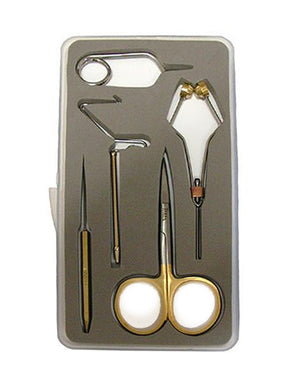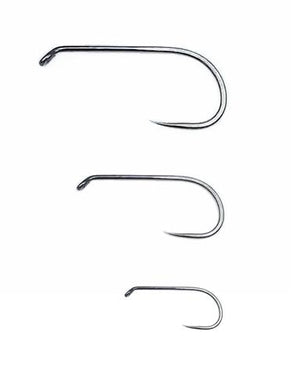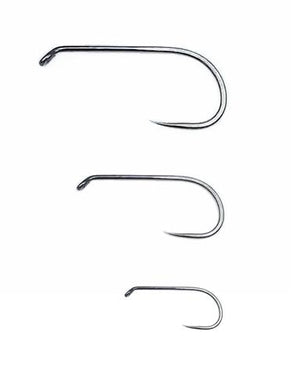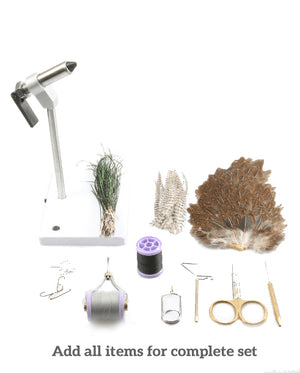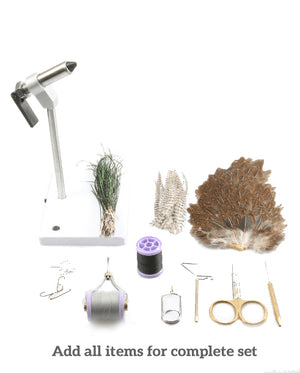 On Sale
Tenkara Fly-Tying - Build your kit
We want to show you that tenkara fly-tying is actually simple. In addition to a collection of videos and other resources we're putting together to get you into fly-tying, here are the items you may want.

Pick what you need separately, or add all to make a complete tenkara fly-tying kit with all you need to start tying your own flies, and nothing you don't. Note: If an item is out of stock at the moment, it will not appear  as an option here. 
Fly-tying Vise
We show you how to tie flies without using a vise, but we admit, having a 3rd hand holding your hook as you create your own tenkara fly-pattern is worth it. Pedestal-style non-rotary vise made by Peak Fly-fishing in Loveland, Colorado, this is a well-built, simple vise that will certainly last for generations. 
Materials set
(orders containing this item will ship November 6th)
Hen soft hackle

Rooster neck hackle

Peacock herl

36 hooks, size 12, barbless

36 hooks, size 8, barbless

2 spools of heavy polyester thread: 1 gray and 1 black

Fly-tying booklet by Tenkara USA
Tool set
Bobbin holder -  hold your line spools

Bodkin - pierce the eye of the fly when glue is used, and other uses

Hackle pliers - hold the delicate feather ends as you wrap hackle around the hook

Scissors - sharp and precise scissors to cut materials as you make your fly.

Whip-finisher
Fly-Tying Hooks
The Materials set includes 2 sizes of hooks, these are additional hooks if you want more hooks or are not getting the materials set. Choose one from three sizes (16, 12 or 8[largest]). All barbless and our favorite tying hooks, Firehole Sticks. 

Learn How to Tie Tenkara Flies
In addition to the kit, we're making available a wide collection of resources for you to learn more about fly-tying.
Tenkara Fly-Tying Videos (Watch Videos)

1% of the sale value of this item will be donated to conservation efforts.

Tenkara Fly Tying Materials
Nice assortment of materials to get one started tying Tenkara flies.
Tenkara Fly-Tying Kit (UPGRADED)
Great vice for non rotary. Ties flies very well and the tools function well. Have tied a bunch up and found the included supplies to be of good quality. Plenty to tie slot of tenkara flies. While tying, I did have lots of thread breaks. Perhaps down the road a better bobbin. Could also be my technique lacking real skill! Either way, this set up is a solid purchase for a beginner like myself. Much more cost effective to tie your own tenkara flies. They are also very easy to tie after watching the videos here in the forums.
Tenkara Fly-Tying Kit (UPGRADED)
Good, basic setup. Vise seems well made and the base is nice and heavy. Non rotary. I tied a few flies and it does what it is supposed to do. No complaints.